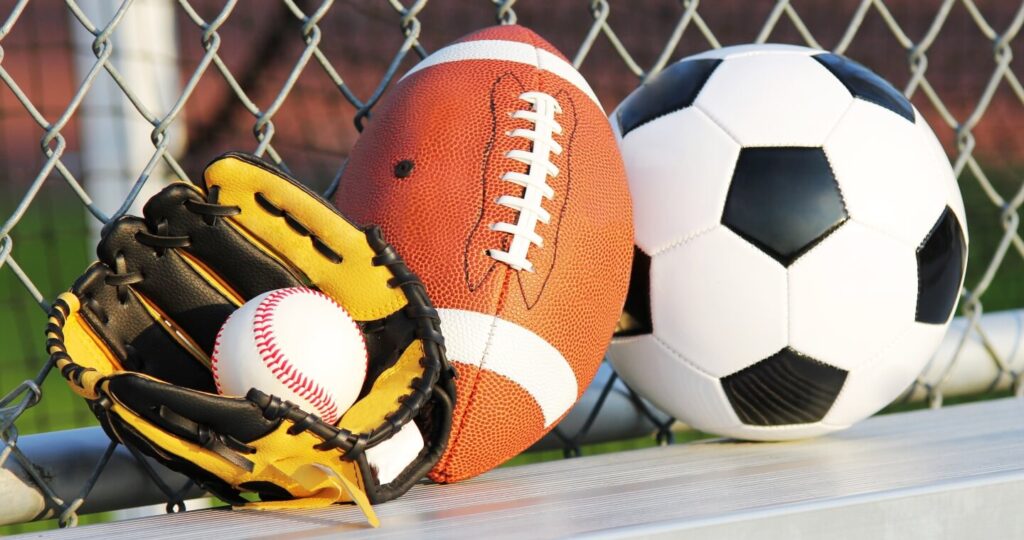 Congratulations, Joelle Dufault!
Our committee made up of 11 individuals voted and we are pleased to announce our $500 Scholarship winner! Congratulations Joelle DuFault! Your dedication and hard work despite the Pandemic has been recognized. We see a bright future for you! It was a pleasure to present to you the certificate, the $500 check and your submissions at your home game!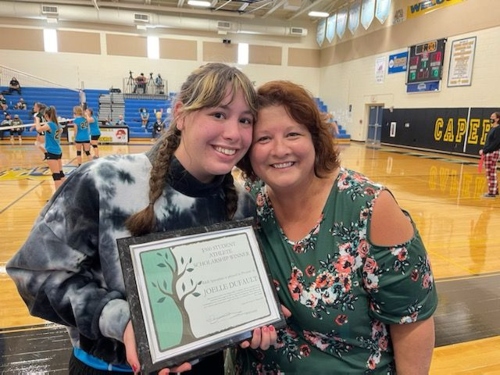 The pandemic has disrupted the usual student and athlete experience, but some athletes are finding a way to play. Sports are competing, but that varies by region, by community, by politics, by division, by conference and even by team. The new experiences are disproportionally dizzying. Since March, sports on every level have been fundamentally disrupted by the pandemic. We want to recognize the hard work these athletes are doing.
We will be sharing some of the athletes' accomplishments and their name publicly to spotlight them in the days leading up to the scholarship winner being announced.
Because of the overwhelming submissions and amazing talent shown in Cape May County, we have decided to make this an annual scholarship!
Stay tuned for next year's information!
You can be a parent, friend, cousin, teacher, etc. All we want to know is:
Athlete must live in Cape May County and be under the age of 19. 
Check Out Some of Our 2021 Submissions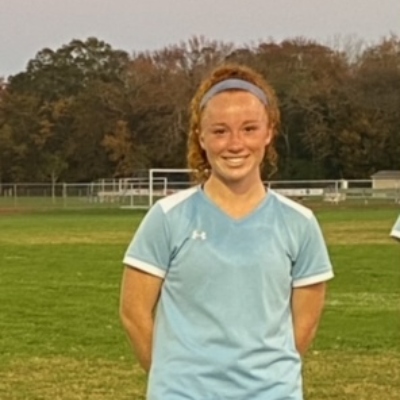 Jordan Dougherty is a Senior Captain of the Girl's soccer Team at LCMR. In addition to soccer, Jordan was member of the Basketball, Softball and Swim Teams at Lower. During the Pandemic Jordan would often time seek out her teammates and friends for extra training time on the soccer field to keep her skills sharp. Besides her many athletic accolades, Jordan also made time to serve her community by volunteering to teach younger kids soccer. We are told that her enthusiasm and sense of community has set her apart and that she is leader on and off the field. Jordan's drive has been tested during covid but she did not lose site of her goals.

Good Job Jordan!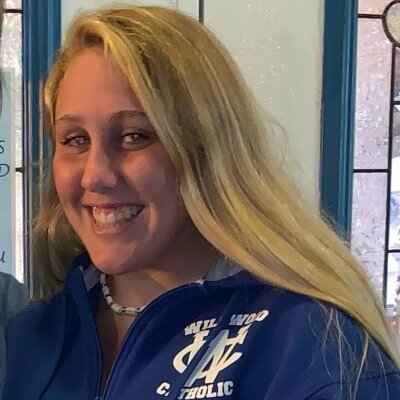 Rickii Davis Wildwood Catholic Academy
Rickii has been dedicated to Basketball and Softball at Margaret Mace School in grade 5 through 8. She continues to participate in Basketball and Softball at Wildwood Catholic High School. She has received many accolades and rewards through Elementary and her High School years. Rickii was a big part in saving Wildwood Catholic High School for future grades and athletes. We have been told that her achievements are unsurpassed, which enhances Rickii's well-rounded character.
Keep up the great work Rickii!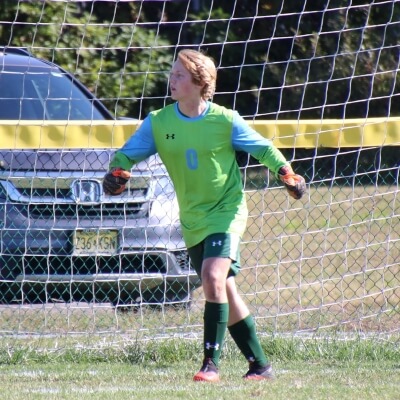 Colin is a freshman at Cape May Tech. He plays soccer, basketball, volleyball, baseball and has just started dirt bike racing. Colin was the varsity goalie for the soccer team last fall and is now playing JV basketball with some varsity time. Through the years Colin has grown not only as a player but as a teammate. It is said that he is always pushing himself to do better.
Great Work Colin!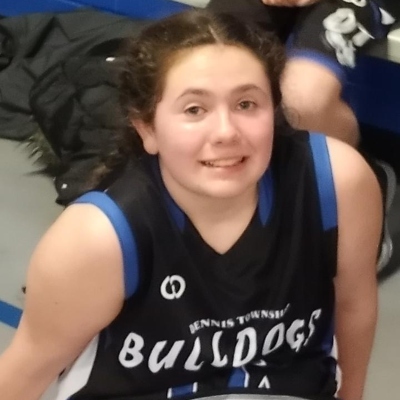 Lea plays street hockey, basketball and lacrosse for DT and surrounding teams. Missing lacrosse season last year she is looking forward to this year. She is playing rec and travel basketball currently. She is a team leader and loves the bond between teammates. She is making beanies for teammates and friends and gets everyone feeling welcomed with group chats and getting to know each other.
Lea Keep looking ahead!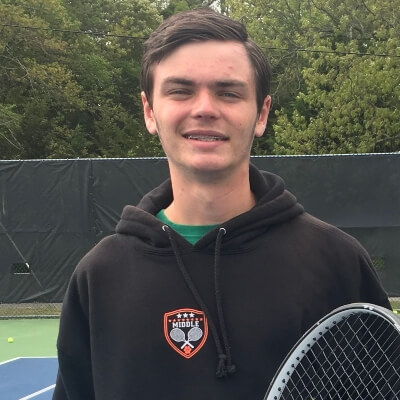 John Leahy Middle Township High School
John is said to work extremely hard both on and off the court to achieve excellence.  He is currently a Senior Captain for the boys basketball team, where he tries to lead by example through hard work and commitment to the team. He will also be a captain for the tennis team in the spring, where he will try to help the team defend it's South Jersey Championship. John was first team all south jersey at first doubles as a Sophomore, but unfortunately lost his Junior year due to covid. But throughout the pandemic, John has gathered some of his teammates for workouts to prepare for the upcoming season.
Continue to work towards excellence John!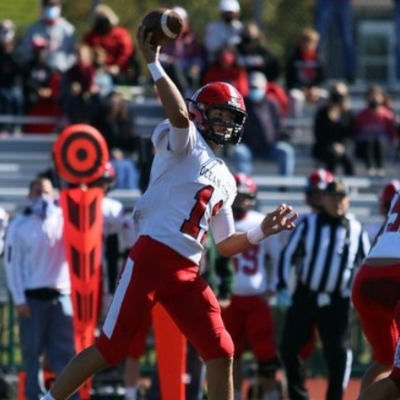 Joe Repetti Ocean City High School
Joe is described as an all-around athlete who plays three sports at Ocean City High School; football, basketball and baseball. As the quarterback and senior co-captain of the football team, and catcher for the baseball team, Joe is a leader both on and off the field. With football being his passion, he practiced his skills with his brother and studied the playbook when the team was not able to practice together due to the pandemic. With his calm demeanor and desire to see others succeed, Joe kept the team motivated throughout the season.
Great Job Joe!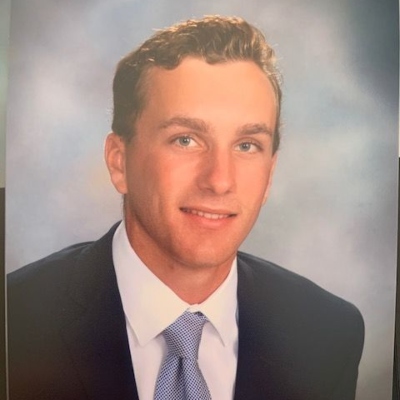 Max is a four year member of both the LCMR swim team and tennis team. He played second singles his sophomore year, but lost his junior season due to the pandemic. In swim, he races in the 50m, several relays and the 500m! His relay team went to CAL's his junior year and he was looking forward to taking them there again. As a team captain this year, with a delayed swim season, he has continued to work hard in and out of the pool in the hopes of making the best of this short season!
Keep working Hard Max!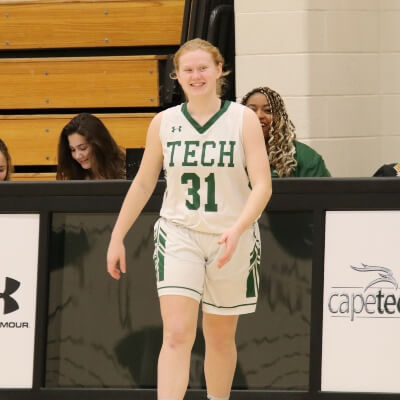 Alyssa Gery Cape May Tech
Alyssa Gery played soccer, basketball, and softball since she was 5 or 6. Sports help bring her out of her shell. She has always cheered for her team mates and has been supportive of them when things did not go right. She played varsity soccer and basketball last year but due to the virus she missed softball her freshman year. This year she has played soccer and basketball. Alyssa has grown from a shy little girl to a team leader. She is always telling her teammates positive things and try's her hardest. 
Alyssa, continue breaking the walls of your shell and growing into being a leader!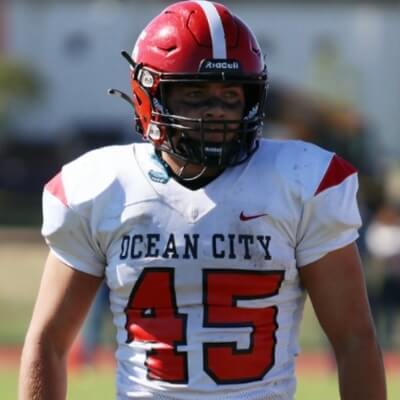 Jake Inserra Ocean City High School
Jake Inserra was a senior captain of the OC Red Raider's football team and also plays lacrosse. Although he lost his junior season of lacrosse due to the pandemic, he channeled all that energy into preparing for his senior football season. He is described by his football coaches as a hard worker and a player who leads by example. He often can be found in the weight room encouraging the younger players on the team and motivating them during the season.
Keep leading by example Jake!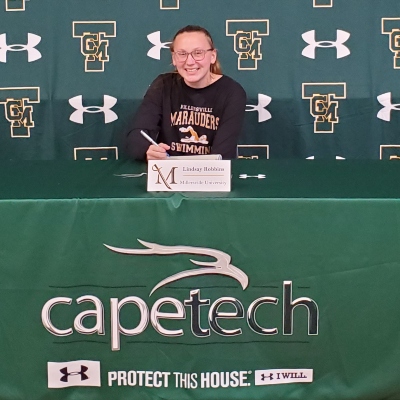 Lindsay Robbins Cape May Tech
Lindsay Robbins is described as a very hard working student and 2 sport athlete. She is the captain of both the Swim team and Cross Country. Through all the challenges and disappointments of Covid, Lindsay has held her head high and made the best of every situation. She is pushing towards earning her 4th MVP and All Star award for Swim as the season just started. 
Keep Shooting for the Stars Lindsay!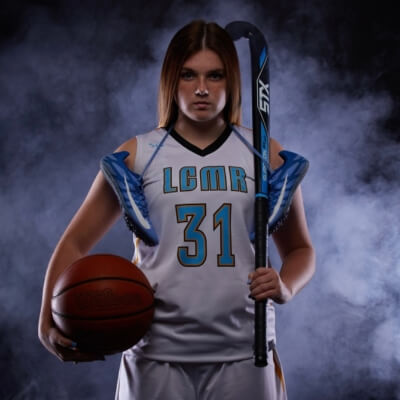 Alyssa Wagner is described as Goal Oriented while playing field hockey, basketball, and runs track and field. During the pandemic, Alyssa created a sports website and social media accounts called Athletes by Alyssa, reporting on her high school's athletic teams. 
Continue to keep your eyes on the Goals Alyssa!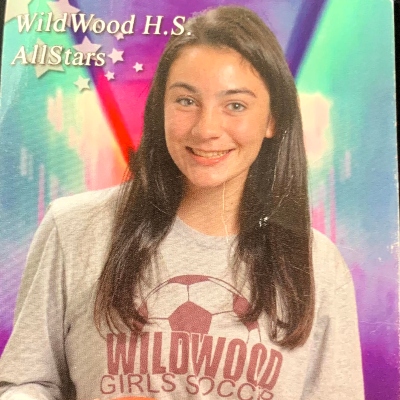 Leah Benichou Wildwood High School
Leah Benichou is a four sport athlete participating in soccer, basketball, softball, and cheerleading at Wildwood High School. She is the captain for basketball and softball and described as a team leader in all her activities. During this pandemic, Leah's dedication to her sports was tested. She had to workout individually to stay sharp for whenever the sports were allowed to resume. 
Keep up the great work Leah!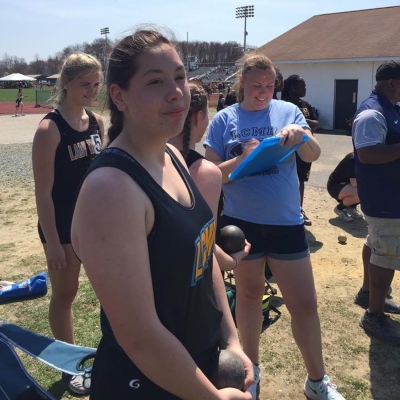 Joelle is Capt. of her school's Girls' Volleyball team and Co-Captain for the Winter and Spring Track & Field teams. During the pandemic, Joelle continues to perform her daily exercises and skill drills. Her teammates say she invites each to go along with her, in open area venues, so that they can safely practice while social distancing. When the pandemic forced them to cancel Volleyball, She personally put together notes of encouragement with goody bags and delivered them to each teammate. Joelle is described as a very rare gem, A teen who thinks of others before herself, a natural leader, a motivator and a very hard working, goal oriented person. 
Joelle, thank you for pushing through the pandemic to continue your goals!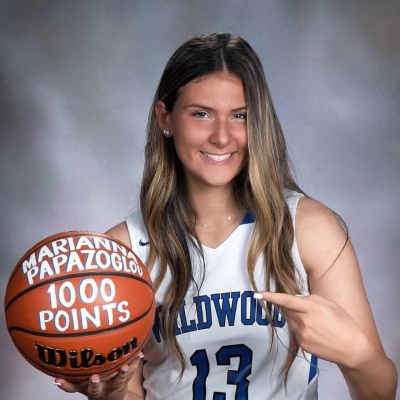 Marianna Papazoglou WW Catholic Academy
Marianna is a 4 year captain of soccer and basketball at WCA. When People describe her they say that her love of the game is unmeasurable and goes beyond her many accolades and rewards. Marianna is said to be a true example of integrity, dedication and kindness. She showed resilience during the Pandemic and helped lead the fight to save her school. 
Marianna, hats off to you for continuing to push through the Pandemic and work towards achieving your goals!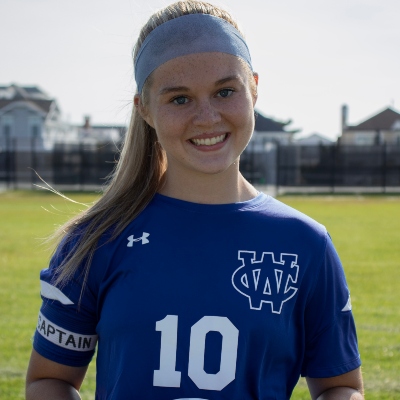 Riley Kane Wildwood Catholic Academy
Riley Kane is a senior captain of the Lady Crusaders Soccer team and is described as an Athlete who during the Pandemic has continued to show strength, agility, heart, determination and  continues to mentor younger Athletes without the desire for applause. Riley Kane we applaud you for continuing to push through the adversary of the pandemic!
Your satisfaction is our #1 priority! Call or email today for fair prices and excellent customer service!